Instagram Ads | 5 Tips To Create Profitable Instagram Ad Campaigns
Instagram offers incredible business opportunities for businesses of all sizes to reach their targeted audiences. However; more and more businesses are joining Instagram; making it more competitive, businesses are finding it harder to stand out. Instagram Ads can be an enticing avenue for brands looking to increase engagement (and profits, too).
Instagram is a high-engagement platform where many from the Millennial and Gen Z demographic spend their time online. By combining organic interaction with a well-crafted Instagram advertising campaign, you can get your product in front of this audience and begin seeing profitable results. Our top 5 tips can help you do better with your Instagram ad campaigns.
Understanding What Is Instagram Advertising
Instagram had 800 million active users who have posted 300 million stories. Among those are 25 million businesses, many of whom are vying for the same prospects your business is. If you only use organic placement – that is, posts that you add for free to be seen by those who come to your posts naturally through search and suggestion – your content may never be seen.
Instagram Ads gets your posts in front of people who would otherwise never see them, whether it is because of the times of day you and they are online or because of the sheer volume of content on the site. It also puts your posts in front of the right people. With a paid Instagram advertising campaign, you can choose who sees your posts, and when they see them. You will also be able to add a headline, a small amount of ad text and a call to action.
The ads will look very much like a regular Instagram post. This allows them to fit seamlessly into the Instagram users' experience. When people do not feel that their browsing experience is interrupted by ads, they are more likely to be receptive to them, rather than considering them an intrusion.
Tips To Begin With Instagram Ads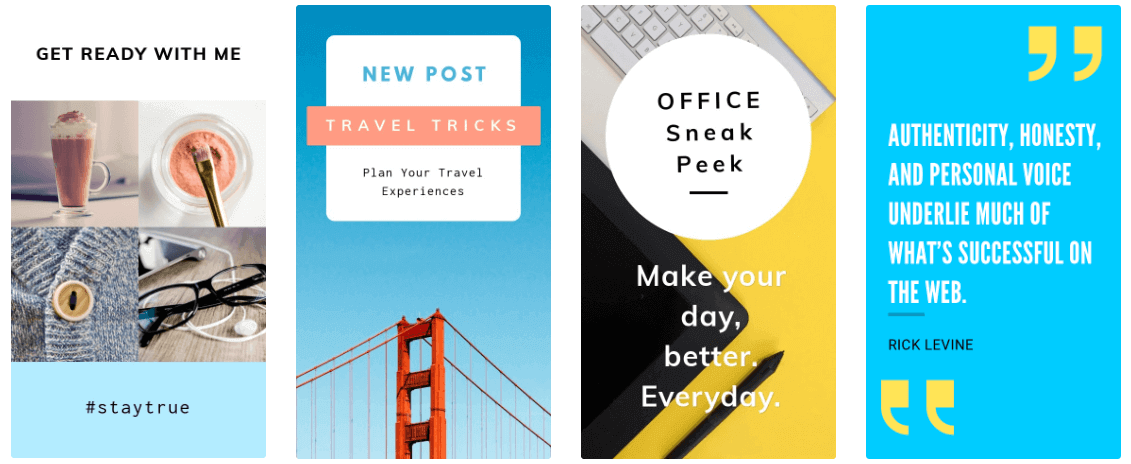 1. Get Familiar With Instagram Ad Types
you'll discover there's already a wide range of ad formats available. The four major types of ads are:
Photo ads are what most people are used to seeing on their Instagram feed. These are single images with a small "Sponsored" icon in the top-right corner.

Carousel ads let businesses include multiple images within an ad in a horizontal scrolling format. Carousel ads were created because businesses wanted to tell sequenced stories that lead to meaningful results for their business.

Video ads are a powerful way to reach Instagram's audience and have shown to provide the most engagement. People love watching videos, even if they're short. Video ads are the recommended ad type if you're looking for the best engagement.

Marquee ads are single-day campaigns that offer guaranteed impressions and top ad positions of Instagram's feed. With the Marquee format, businesses can show an ad with varying creative to the same user up to three times a day.
2. Go Team Up With Your Influencers
Partnering with influencers is one of the best ways to increase brand awareness and grow your Instagram following. There are many professional bloggers, internet celebrities, and social media phenoms who have massive followings on Instagram that you can tap into.
Working with the right influencer, especially one that your target audience identifies with, can give your business instant credibility and trust.
3. Include Trending Hashtags
Where would the social media world be without hashtags? To help get noticed from the sea of organic and paid posts, it's important to use a #hashtag. An effective marketing tactic is to use a hashtag that is widely popular as long as it fits your brand.
That way when people search for hashtags or see them trending, they'll be able to find your business.
 4. Promote Your Instagram Ads Through Videos
Videos instantly capture the attention of users because they stand out from the content around them. People love watching videos, even if they are short. When Instagram introduced videos, there were more than 5 million videos shared within the first 24 hours. If you put product videos in front of your customers, they are nearly twice as likely to make a purchase, especially if you couple it with a call-to-action button.
Curate their videos or get video of your customers with your products on location or at events. Share their enthusiasm for your brand and promote those videos through ads.
5. Using Strong Call To Action Button
Unlike organic Instagram posts, you can add a call to action (CTA) to your Instagram Ads. As much as brand awareness is important, you're probably more interested in seeing actual results (web traffic, leads, sales) from your ads . CTA's help give your audience an opportunity to engage with your business in a specified way.
Instagram takes care of the design aspect by providing a variety of predefined CTA buttons including
Shop Now

Book Now

Sign Up

Learn More

Download Now

Install Now

Listen Now

Play Game

Watch Video

Watch More
Make sure to choose the right CTA that fits the goals of your advertisement.
Getting Started With Instagram Ad Promotions 
Now that you have a better idea of how Instagram Ad marketing promotions work for your business. With plenty of tips you are all set to make an action plan for your next upcoming event.
Whether you already have a sizeable fans or you're starting from scratch doesn't matter. As you can see, implementing these tips will naturally leads itself to the next stage.
Connect with us for social media marketing campaigns.