Business world is changing. Selecting your social media marketing operational strategy is not a simple task and takes influence from many factors. The real challenge lies with which factors you should consider given your business's current needs and immediate plans.
While we call ourselves top social media agency because; over 50% of the work involves creating and sharing high-value social media messages for our clients.
Some of the consumer statistics shows: 
61% of consumers say they feel better about a company that delivers custom social media calendar. Their customers are more likely to respond and they are more inclined to buy.
70% of consumers say they prefer to learn about a company through a collection of social media posts. 
78% of consumers believe that companies providing custom social media content are interested in building good relationships.
A social media marketing agency like SME Networks focuses their marketing efforts on 2 main goals:
Engage with customers to create dynamic interactions and awesome customer experiences across all social media marketing channels.
Manage intricate customer relationships across the various channels and through traditional marketing sources.
For these and other reasons, hiring a social marketing agency like SME Networks is often the best course of action for companies who are seeking to establish their products and services online and in the world.
How We Can Boost Your Your Social Media Marketing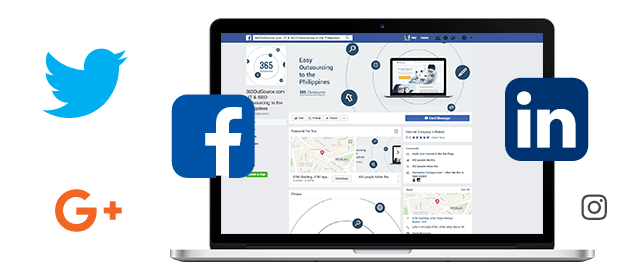 Social Media Networks – Facebook, LinkedIn, Twitter
We help your business via branding, social awareness, relationship building, customer service, lead generation, and conversion. Hence; you can channelize different types of Social Media campaigns on these networks that will help you widen your reach. Some of the benefits of using these social media networking channels are: 
They encourage individuals and businesses to interact online and share data and thoughts for ensuring mutually productive relationships
In case you are searching for the best ways to optimize current marketing campaigns then you will discover a variety of organic and paid ways to do this on Facebook, Twitter, and LinkedIn sorts of social networks.
Social Media Sharing Networks Posting
Media sharing types of Social Media are used to find and share photographs, live video, video and other kinds of media on the web.
They are also going to help you in brand building, lead generation, targeting and so on. Hence; they give individuals and brands a place to discover and share media so the target audiences can be targeted and converted into a convincing and result driven way possible.
Social networks nowadays also offer these features, however, for Media Sharing Networks, sharing of media is their basic role.
Starting with image or video on Instagram, YouTube and Snapchat types of media sharing networks would be more beneficial for you
To decide whether you should use these networks for your business or not, you should consider your resources and target audiences. These channels will help you run well-planned campaigns to generate leads and widen your audience
Social Media Discussion Forums
Such types of Social Media channels are used for finding, sharing and discussing different kinds of information, opinions, and news. Therefore; they help businesses by being top notch resource for doing immaculate market research.
These forums are the oldest ways of running Social Media Marketing campaigns. Before the entry of popular Social Media players like Facebook, these forums were the places where professionals, experts and enthusiasts used to do different kinds of discussions concerning a variety of fields.
These discussion forums have a massive number of users and it ensures unprecedented reach for your business. Hence; these are the places that provide the answers to different queries of any domain
In case your business needs deep customer research therefore; these places would the most befitting one for your business
Along with sharing information and knowing answers, these places are very impactful in advertising as well
Blogging On Different Social Media Platforms
You should choose these types of Social Media networks for publishing, discovering and commenting on articles, blogs and other content on the web.
Content marketing is one of the most powerful ways to target, attract, engage and convert a target audience through social media channels. Therefore; it is going to be the base of successful online marketing campaigns that play the most important role in conversion funnels of social media campaigns. WordPress and Blogger are the traditional blogging platforms while Tumblr and Medium is the latest blogging and social media publishing networks.
These networks are must for the businesses that want to effectively use Content Marketing, moreover, you can share this content on a variety of Social Networks like Facebook, Twitter, LinkedIn, etc.
Content that you use on these networks will also help you create a niche for your business and audiences who are in search of information concerning that niche will for sure visit your website.
Closing Thoughts
Social media is a powerful ally in this journey. By going beyond branding, you can turn social channels into powerful lead-gen machines. Hence; outsource your social media marketing using our different social media channels to generate more traffic and turn more of your visitors into leads.